A Weekday Wedding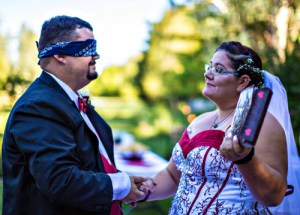 Jennifer Ryan Sosh and Daniel James Dargel married on Monday, September 28, 2015. The date was significant to the couple personally, which is why the wedding was held on a weekday.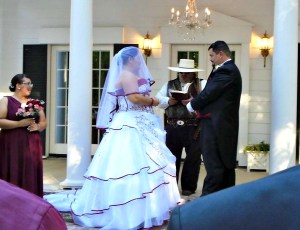 It was a beautiful turn out. It was clear how loved Jenn and Daniel are, by the amount of people who came from many different states to be there for them on their special day.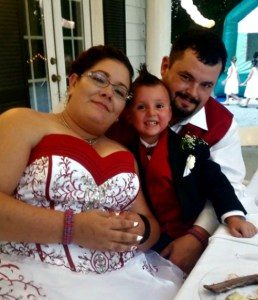 The mother of the groom, Kim Dargel pulled some fantastic rabbits out of the hat and was able to get them an in at the fantastic Churn Creek Golf Course, where the wedding was held at the White House. It was a beautiful venue.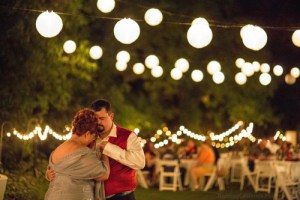 Jennifer was escorted down the aisle by her step-brother Bill Tuscan and her mother Lori Taylor.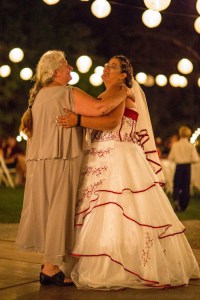 There were ten bridesmaids and ten groomsmen that walked down the aisle and stood up with the bride and groom.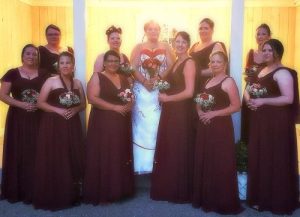 Chris Hallem & Loni Singer
James Dargel & Dawn Baca
Isaac Franklin & Malinda Calvert
David Pinkerton & Krista Clifton
Chris Greenwood & Alicia Greenwood
William (Bill) Tuschen & Deanna Cruz
Lacy Hackwell & Nicole Nickle
John Bontadelli & Venus Bontadelli
Jeremy Brown & Donna Brown
Alex Whitney & Cassidy Whitney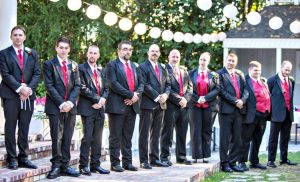 Ring Bearer's
Shane Singer
Boe Benham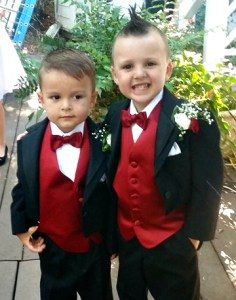 Flower Girls
Sarah Clifton
Carissa Calvert
Catie Calvert
Lucie Bonham
Gracie Bonham
Tahler Benham
Starr Sober
Angelina Bontadelli
Ruthie Collier
should have been Savannah Morgan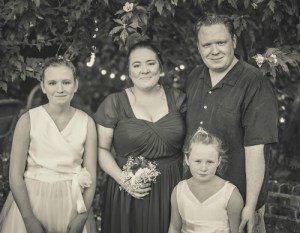 Ushers
Devin Bontadelli
Jeremy Baca
Hayden Clifton
Robert Sober
Johnathan Justus
John Wiser
Tammy Wiser
(Kevin Crisel was not able to be an usher)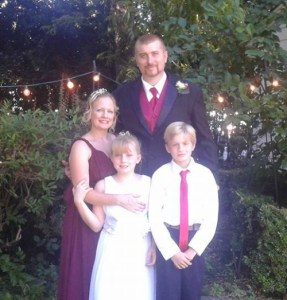 The Wedding was officiated by a great friend of the couple Mikey "The Colonel" Rodriguez from Civil War.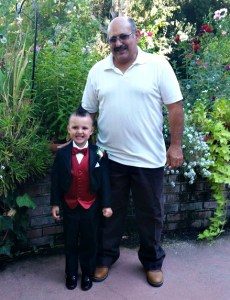 Videography was done by Shane Calvert
Photography was done by Chris Nelson of Redding California Photography.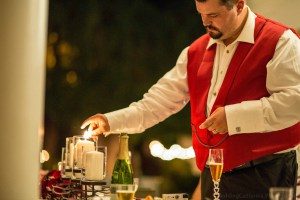 Make up was provided by Tara Lea Crupi
Bobbie's Creative Cakes made the beautiful cake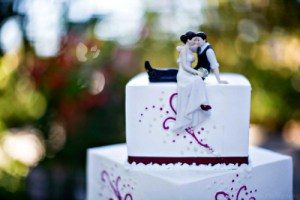 Hair by Destiny Livingston and Amy of CLS Salon in Anderson
Catering was Provided by Bartel's
Jenn and Daniel wanted to reach out and say a personal thanks to the following for helping make this special day happen for them: The Dargel Family, The Cook Family, The Kessler Family, The Taylor Family, and The Devine's of the White House.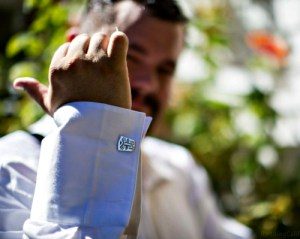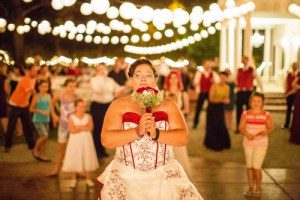 Jennifer and Daniel began their married life with a honeymoon at Disneyland. We wish them all the best.