Her Guarded Heart
Book 1 in The "Letting Love In" Series
Available Now!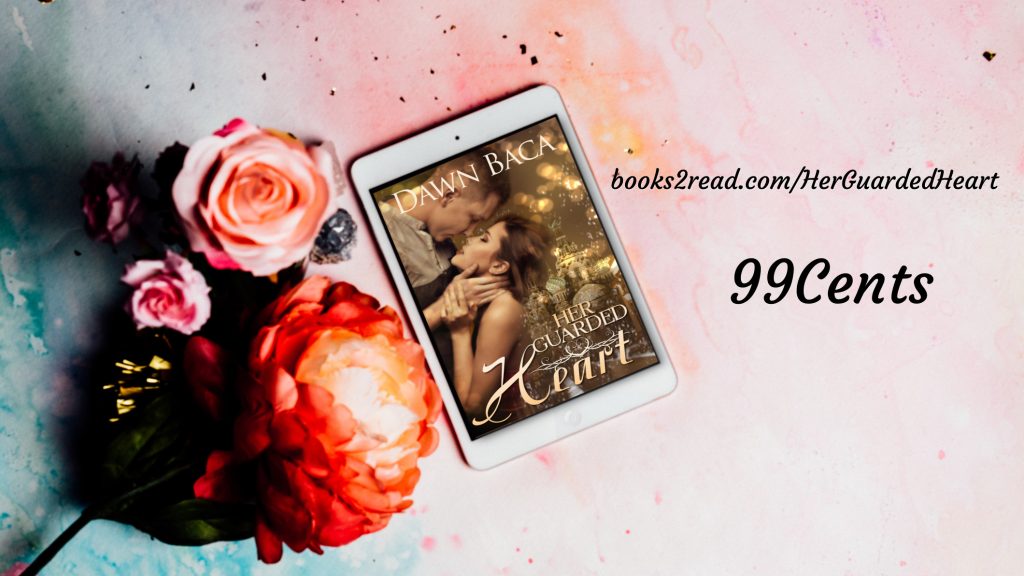 Independence born of fear . . .
Addison Tetrick fears one thing: becoming like her demanding, train-wreck of a mother who wallows in the bitterness bred by poor choices, from marrying the wrong men to being controlled by them. Addison vows to walk a different path, one of independence and free of men—until she meets fellow student Sergei Petrova while studying abroad. Sergei's intelligence, kindness, and dedication to family win Addison's heart. But is that enough to dissolve her fears?
Devotion born of strength . . .
Sergei Petrova is driven to bring pride to his adoptive parents whose love built a solid foundation, but his ambition toward success has left him hollow. When Sergei meets Addison, his world explodes with light, and he knows she is the missing piece of his heart. Convinced Addison is his destiny, Sergei promises to destroy the barriers behind which she hides.
 Love born of the stars . . .
Addison and Sergei soon find their hearts and souls entwined. Sergei believes no obstacle can break them, but Addison's fears deepen and darken until tensions boil, and she makes a fateful decision that shatters their world. A life apart is in their stars until the Fates offer a second chance. But is Addison capable of releasing a lifetime of fear to accept the gift of Sergei's heart? Sergei's love for Addison must be strong enough to conquer the walls that surround . . . Her Guarded Heart.
The E-Book can be purchased now at the following retail stores Amazon, Apple, Angus and Robertson, Barnes and Noble, Indigo, Kobo, 24 Symbols, Overdrive, Playster, Scribd, Smashwords and Tolino with this link:
books2read.com/HerGuardedHeart
You can also find it available at Payhip here: https://payhip.com/b/R3oE
~~~~
The official book trailer is below:
~~~~
Next in the "Letting Love In" Series
Sophie and Claude in Her Hearts Desire
A Novella
Coming June 2018!
~~~~
Book 2 in the "Letting Love In" Series
Cassie and Eli in His Jaded Heart
Coming 2019!
~~~~
To get email updates when your favorite books and authors go on sale, or offer free books, check out the following pages.