Crazy Cat Lady Starter Kit
The rule of thumb to be considered a crazy cat lady is to have numerous cats, while another is to add multiples to your clan at once. We've managed to do just that.
With all the changes taking place we have another addition to the Baca Zoo to introduce. Well two actually. Our friend's cat had a litter of kittens the end of March. Four kittens, three boys and a girl, three tuxedos and one wanna be solid black. The first three kittens were full of hair. Two were long hairs, and the third was a fluff bucket like a big Q-tip. The little runt of the litter, had splotches of longish hair all over his body.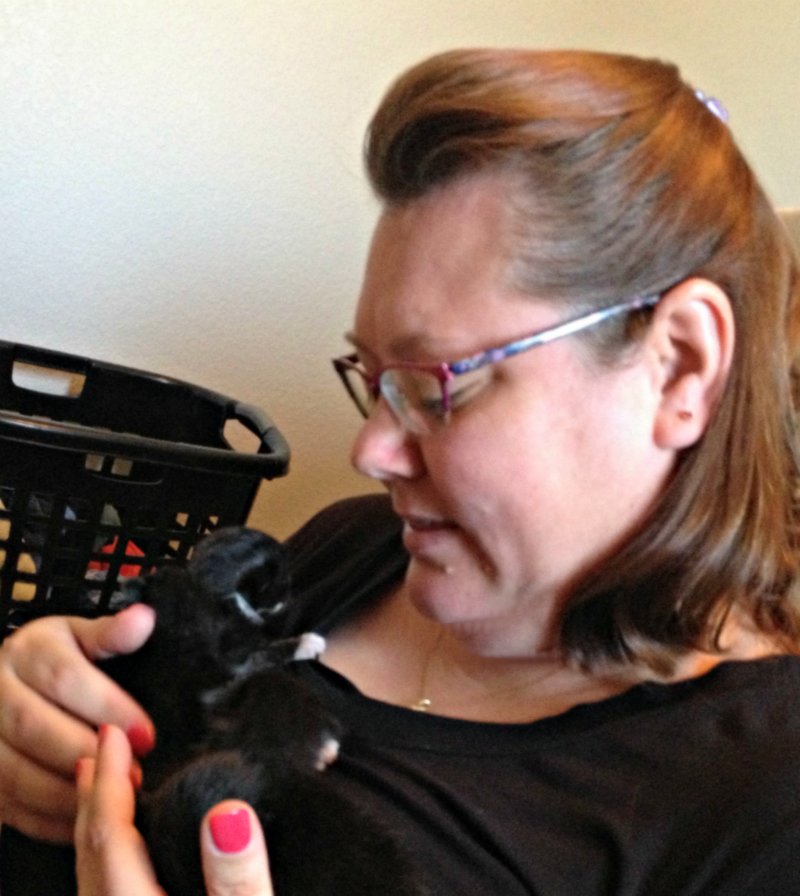 The largest of the cats "The Fat Man" and the smallest member of the litter "The Runt" were dropped off on Tuesday afternoon mid May to help us facilitate our "choice" faster. Next thing you know we were keeping both of them.
Continuing with the tradition started with Peabody, we've named our two newest additions after characters in novels. Meet Harry, named after the characters Harry Potter, and Harry Dresden, our favorite two wizards. The "Fat Man" with his soft plush fur, and the white line on his face reminds us a bit of the zagged scar on Harry Potter's forehead.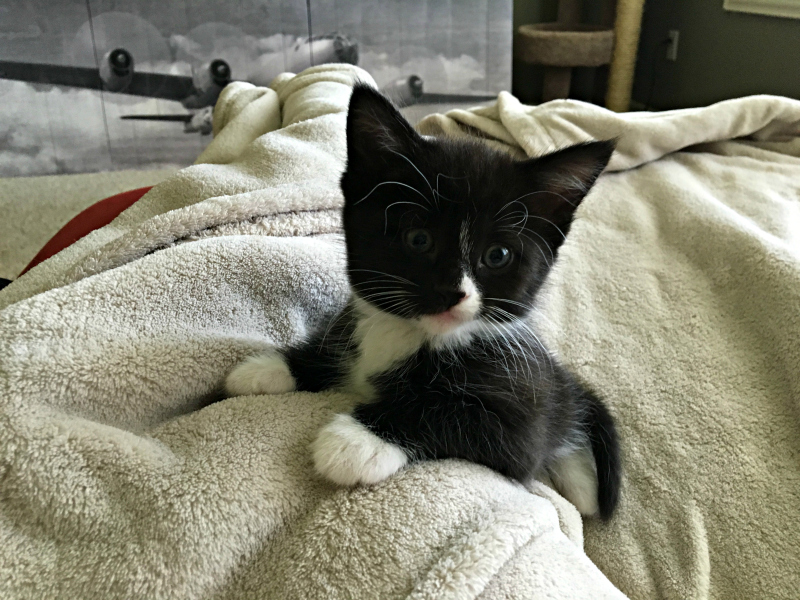 And Frodo. The runt of the litter seems to have more hair coming out of his floppy bat ears, than what covered his whole body. Jeremy said he should have a warrior name, and between all the splotchy hair, and his tiny little body, he reminded me of the hobbit, Frodo Baggins.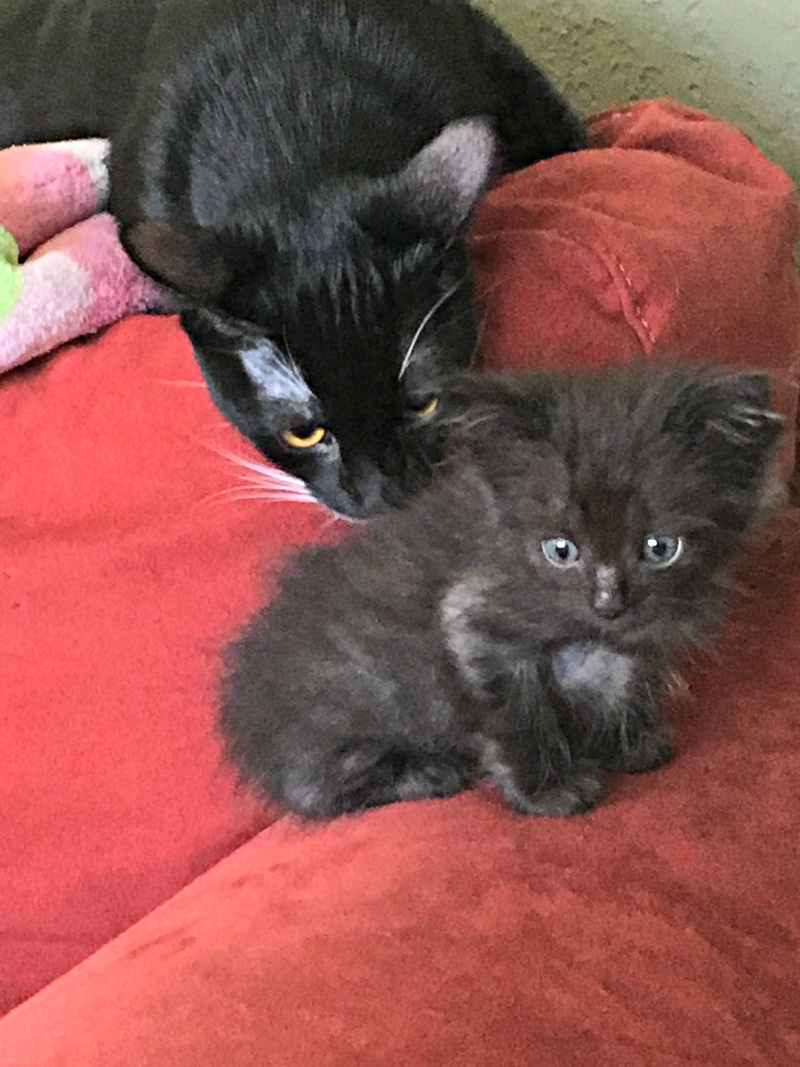 But in the end, my heart went out to the little guy. It was a seriously tough choice between the Q-tip and the runt, and in the end we just couldn't choose. So we didn't.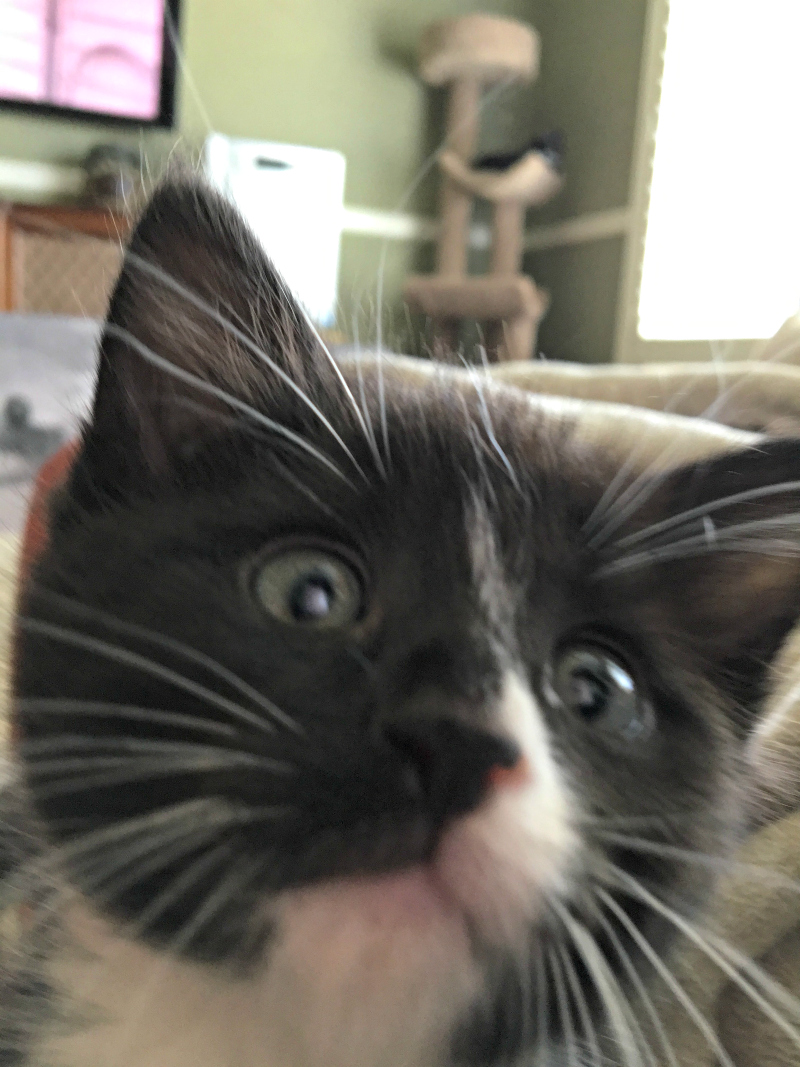 We now have four inside cats and one outside, as well as the two labs. We recently got rid of our 110 gallon freshwater fish tank because we just didn't have the passion for it anymore.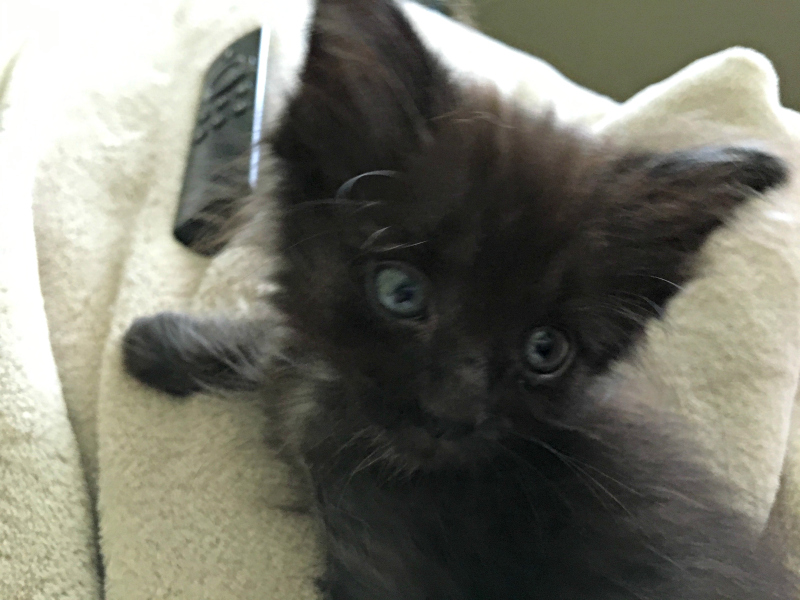 They are the sweetest little boys, and we are glad to have them. Even Peabody and Patches have adjusted to their easygoing manner. They tolerate being held, and hugged and kissed, and their bellies rubbed, so it's a good start to healing the void left behind when Toby crossed the rainbow bridge.