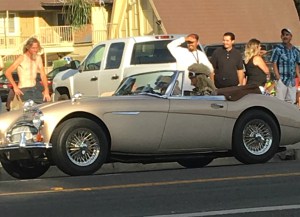 Another Year another Graffiti.
Modesto held their annual American Graffiti car parade this weekend. Each year the city holds a week long event of car shows, and then a parade of beautifully and lovingly restored classic cars.
Our small group of family and friends gather early to find the right vantage point to hang out and see the cars line up. The cars in the parade move at about 3-5 miles an hour, so you get a great view of the cars and the people behind the wheel.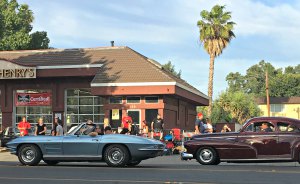 The last couple of years the city has extended the course of the event, giving, even more, the opportunity for people to have a great view of the parade, easing some of the congestion experienced in previous years.
The parade usually lasts about two hours, and after the recent stream of cars drive by our group heads over to Minnie's Chinese Restaurant for a late-night family style dinner.
Looking forward to doing it again next year.