Stories To Sink Your Teeth Into

Congratulations to two of my amazing writing partners on their debut novels.
First to Casey Hagen, www.CaseyHagenAuthor.com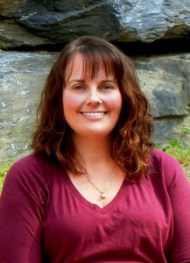 Casey Hagen is a contemporary romance author, her first book, Falling in Fiji, released in October. She writes her stories from the dense, green wilderness of the Delaware National Forest, Middle of Nowhere, Pennsylvania. She were a born and raised Vermont native with Ben & Jerry's in her heart and real Vermont maple syrup pumping through her veins.
Over the years, Casey has dabbled in a wide variety of professions. She worked in the States Attorney's office, created beautiful works of art as a florist, slaved to the public in retail, taught preschool (and potty trained eleven two-year-olds at the same time), and finally, she owned and operated her own residential cleaning business for over a decade. She's also the newly appointed Vice President of the Penn Jersey Women Writers Guild.
Casey's debut novel Falling in Fiji, volume one of the Falling in Paradise series, is available on Kindle, Barnes & Noble, iBooks, Kobo, All Romance eBooks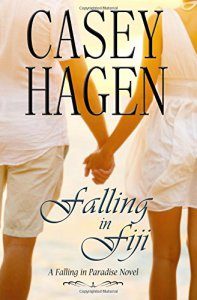 A woman betrayed… Corinne Anderson designs the most stunning engagement rings on the west coast. A jewelry designer for the jet set and engaged to marry the man of her dreams, Corinne thinks she has it all—until her engagement explodes in spectacular fashion. Devastated, Corinne dares a sexy stranger to help turn her honeymoon from broken to breathtaking.
A frazzled financier… Everett Harden, a sought-after financial whiz kid, is overworked and stressed to the max. Minutes away from closing a lucrative deal, he's approached by a tiny spitfire who slaps down two airline tickets and a challenge: join her on a beach getaway where the sand is hot and the adventures more torrid. Intrigued and desperate for an escape, Everett accepts.
Adventures unknown… Fiji began as a fancy-free trip, but with the high-tech Adventure App running the show, Corinne and Everett find more than paradise. But can their romance survive the pressures of the real world, where reality bites, adventure is hard to come by, and—there is no App for love…
A sweet and funny contemporary romance filled with travel, adventure, hot romance, beaches, and exotic locations.
If you like Kristan Higgins, Jill Shalvis, Beth Ciotta, and Marina Adair, you'll love Casey Hagen!
The books can be found in links below:
Kindle, Barnes & Noble, iBooks, Kobo, All Romance eBooks 

A second shout out goes to Amabel Daniels.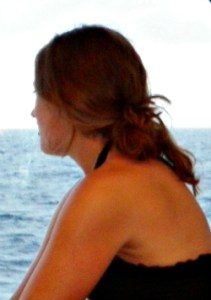 Amabel Daniels lives in Northwest Ohio with her patient husband, adventurous toddler and a collection of too many cats and dogs. Although she holds a Master's degree in Ecology, her true love is finding a good book. When she isn't spending time outdoors, she's busy brewing up her next novel, usually as she lets her mind run off with the addictive words of "what if…"
For more information about Amabel's work, please stop by her website http://amabeldaniels.com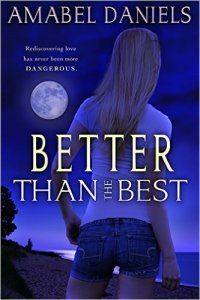 A new beginning. Turning a leaf. All that crap.
After her divorce and the death of one of her patients, an ER nurse, Kelly Newland, searches for a fresh start in the little town of Church Aston, unaware that trouble and danger have followed her. As she learns to accept her failures in life, she befriends some of the locals, except for one disgruntled man, the hero everybody loves to hate.
He could feel their stares on his back, their judgments hovering over their heads.
Will Parker suffers from PTSD, and as the black sheep of the sleepy lakeside community, he struggles to get back up on his feet. Initially, Kelly and Will mix like oil and water, but as a series of dangerous incidents strike the people closest to them, their antagonism turns from cool to hot. It is only when they realize it is impossible to resist each other that a killer closes in on them, threatening the love they've dared to find.
The links are below:
Kindle US, Kindle CA, Kindle AU, Kindle UK, iBook, Kobo, 
B&N Releasing live on November 2nd