A Royal CatBox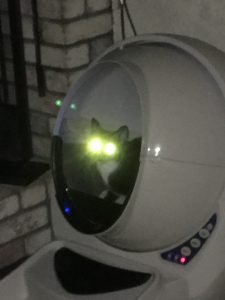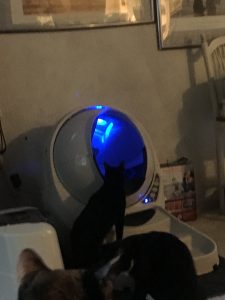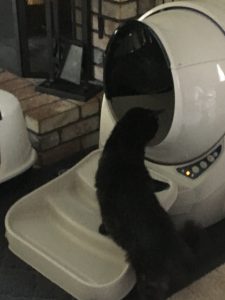 Today's blog brings you further adventures of the crazy cat lady. With a zoo that consists of two ageing Labrador's and four indoor cats, we've had to learn ways to make our lives easier, and keep our house clean at the same time.
While I may resemble the crazy cat lady in looks, the husband and I are determined that our home does not smell like one.
Patches our Tortie, (below) is the first addition to our zoo, we brought her home at approximately 8 weeks old, and she's been running things since.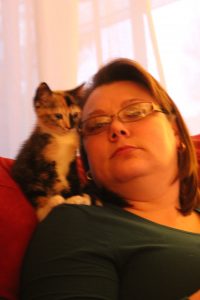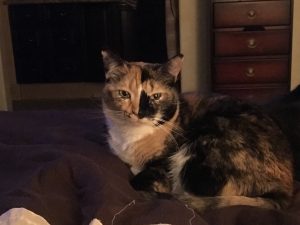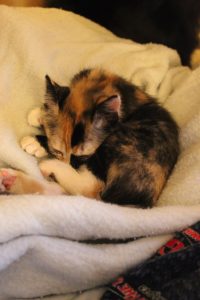 Step One: Have air purifiers in the primary rooms of the house. We did this shortly after being diagnosed with Asthma.
Step Two: Remove old, cheap, white carpet that came with the house 14 years ago, and replace 85% of the house with laminate flooring, with one room left to remodel next year. (Bathrooms, entryway and kitchen remain tile)
Peabody (below), arrived a week after Toby crossed the rainbow bridge, at only 3 days old. Even after many sleepless nights bottle feeding her, we have a love hate relationship, while she terrorizes the house and guests.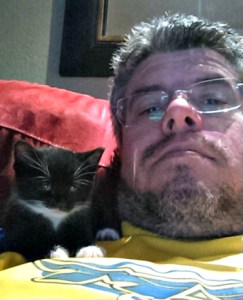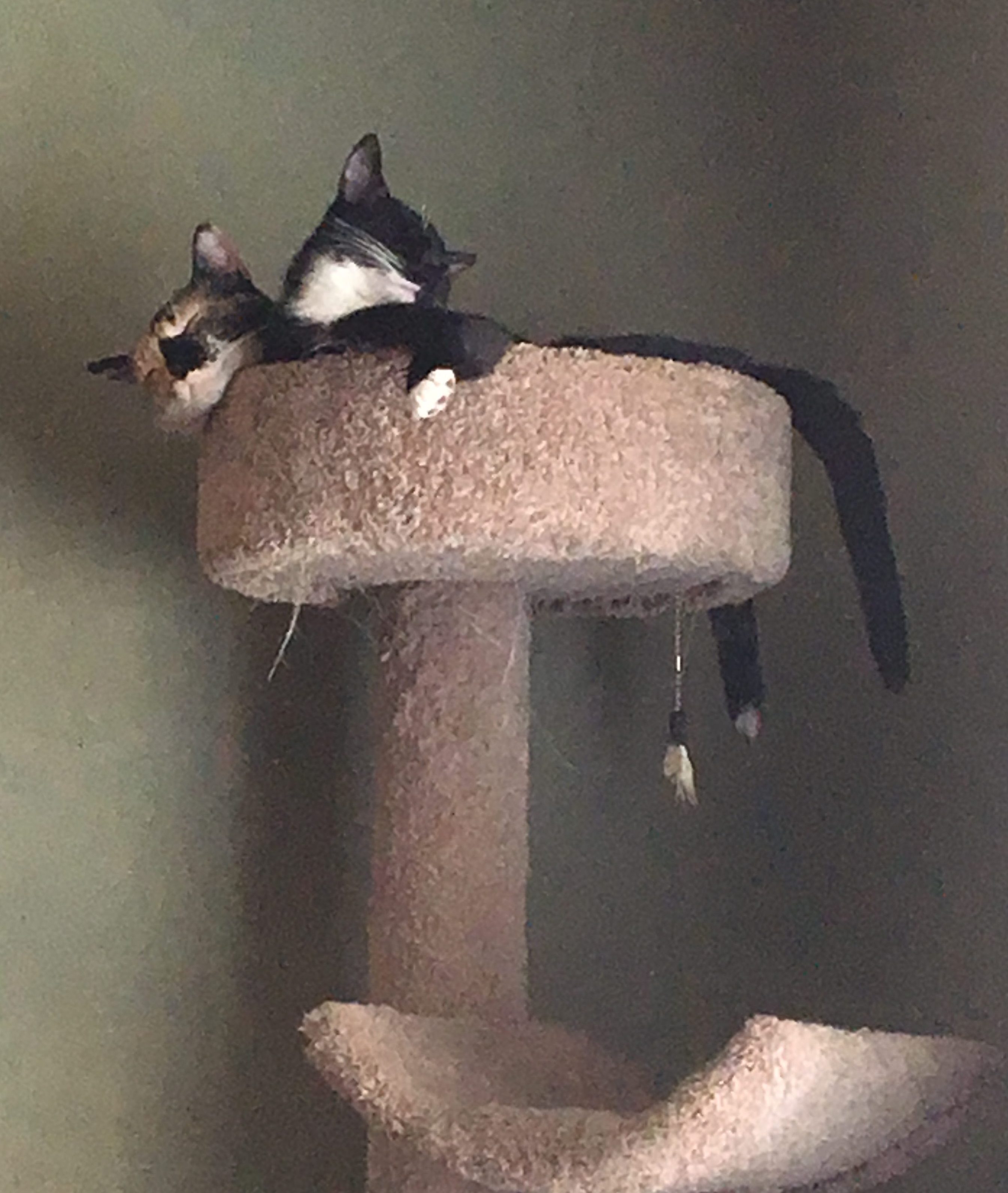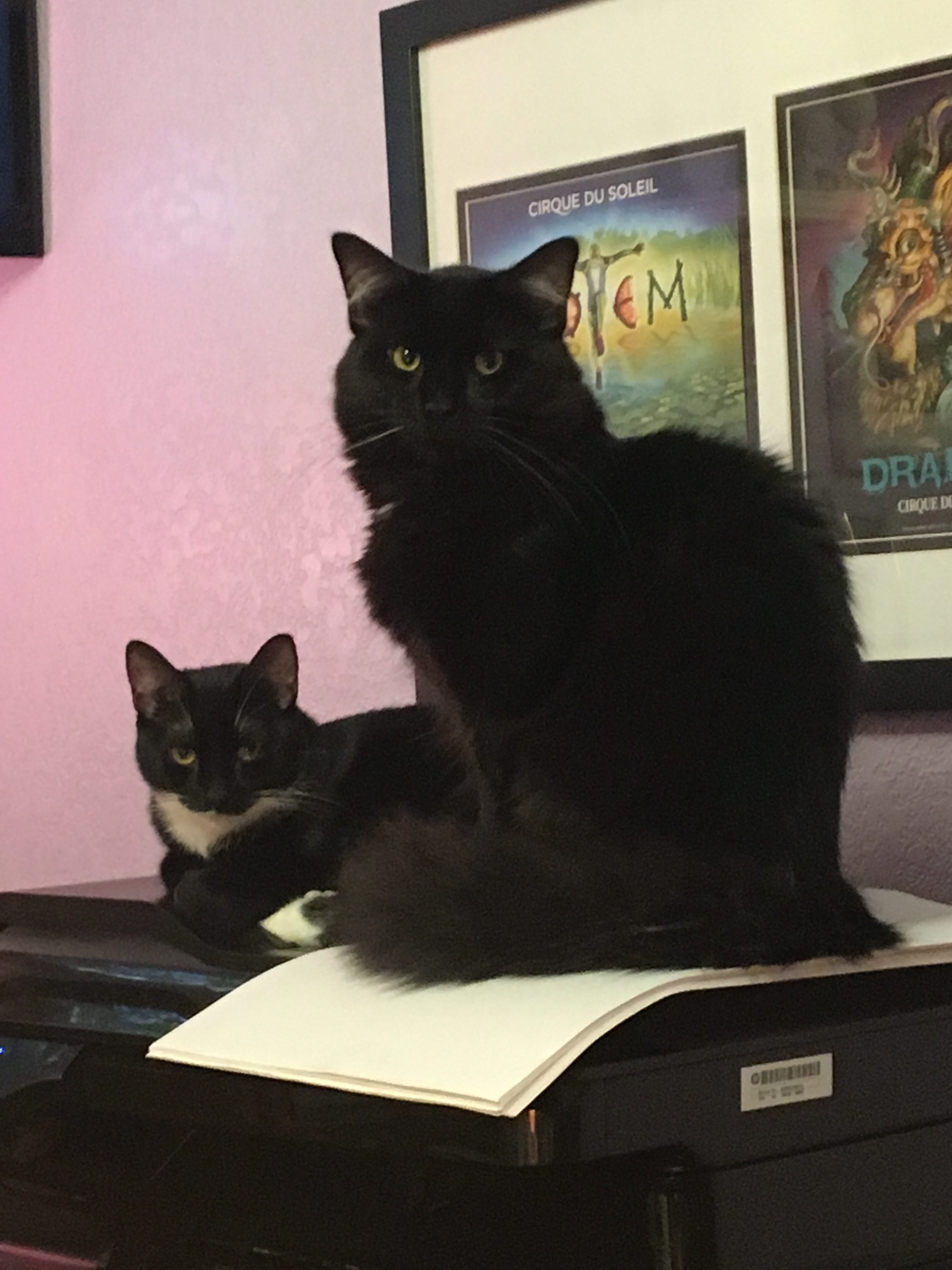 Step three: Sacrifice an Arm, Leg, and Lung to purchase a whammy, jammy self-cleaning litterbox. (Thanks Laurann Dohner for pointing me in this direction.) Though it is one of the more expensive models on the market, the Litter Robot Open Air comes with excellent reviews and an 18-month warranty included.
Frodo (below) came as a package with his brother Harry, from a dear friends litter. As the runt of the litter he just stole our hearts. He's a sweet boy who likes to sing the song of his people in the middle of the night while we try to sleep.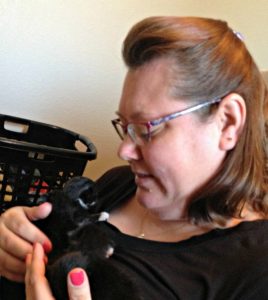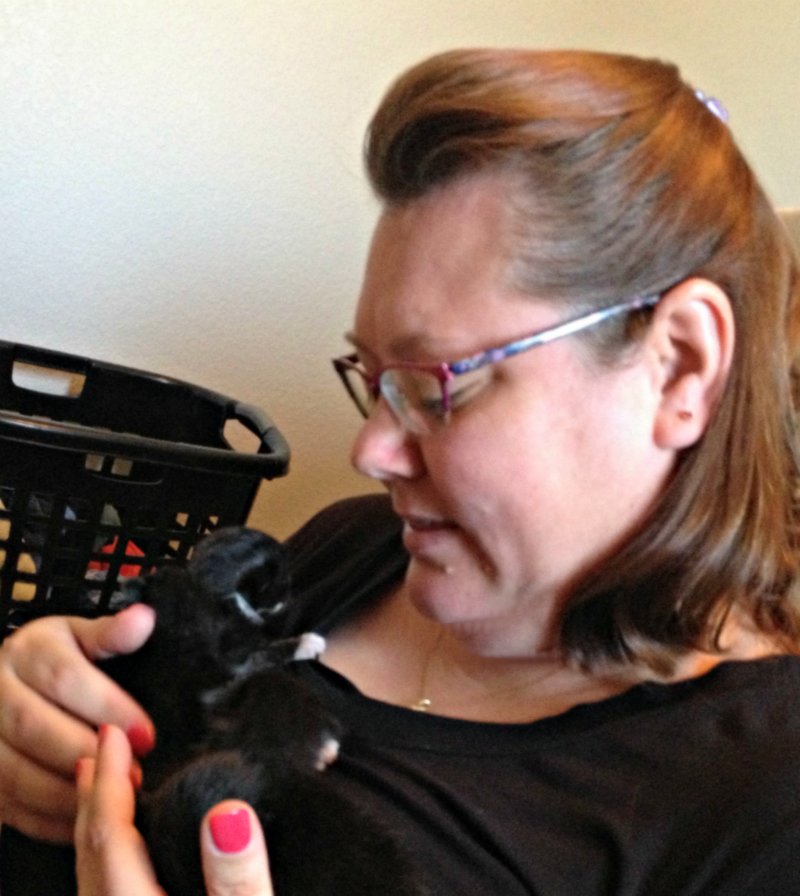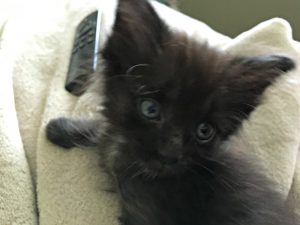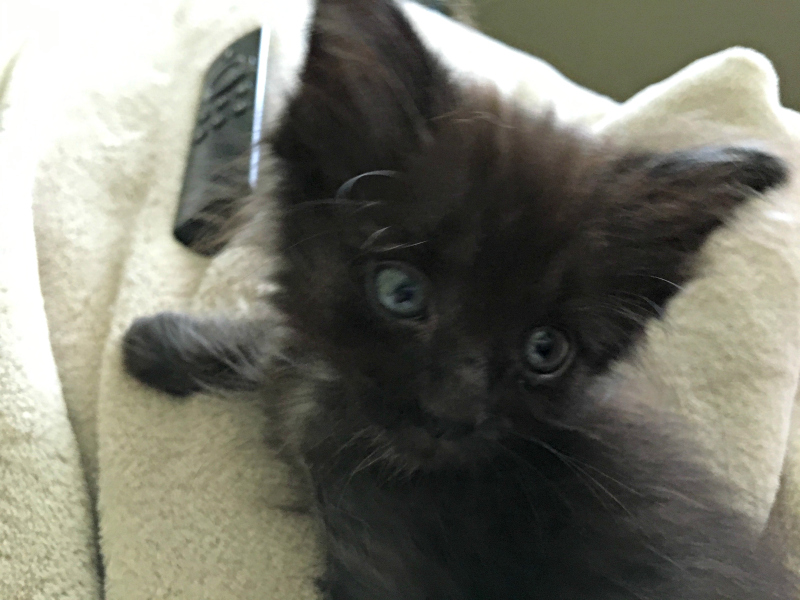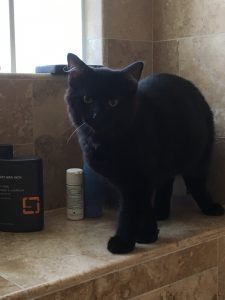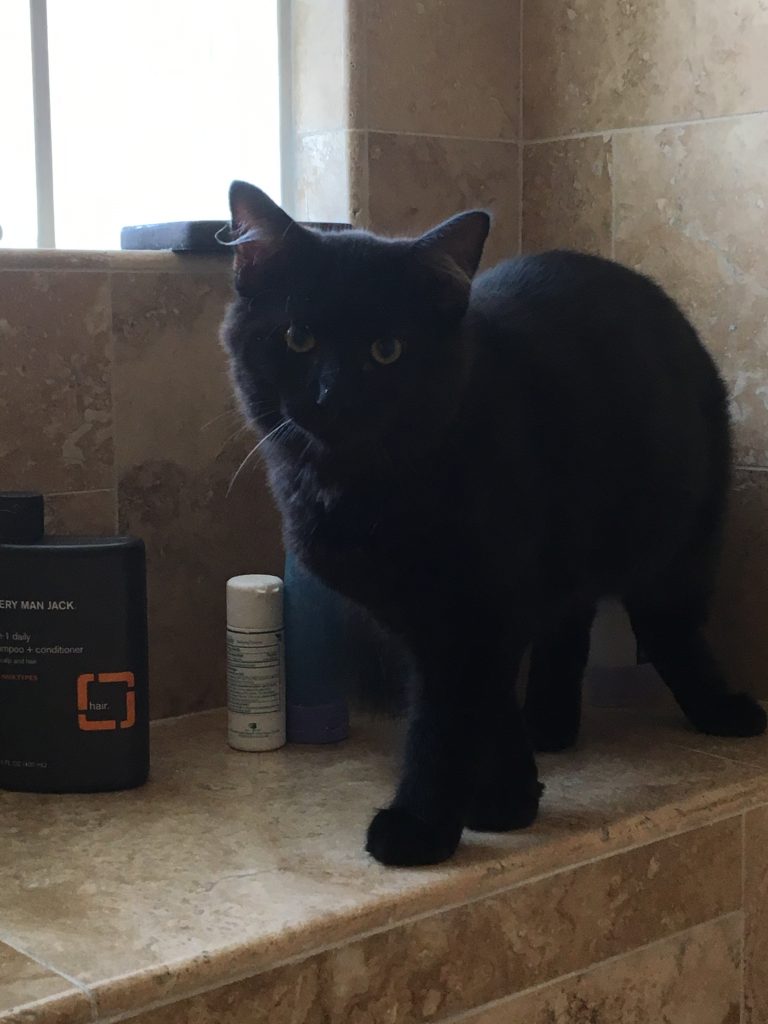 Next came the interesting part. Training the cats to use it and not be afraid of it.
When it arrived, it was far larger than I'd anticipated, not some small device you can cram in the bathroom between the toilet and the vanity. It is more than double the size of our largest standard cat box. Its nicknames so far consist of the Space Pod, the Time Machine, and the Kitty Taj Mahal.
Harry (below) is Frodo's litter mate, and another love bug. He is very vocal and likes to talk to you. He's also a shameless beggar during meals of any sort.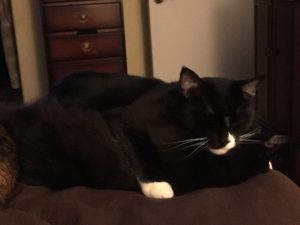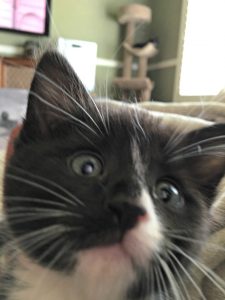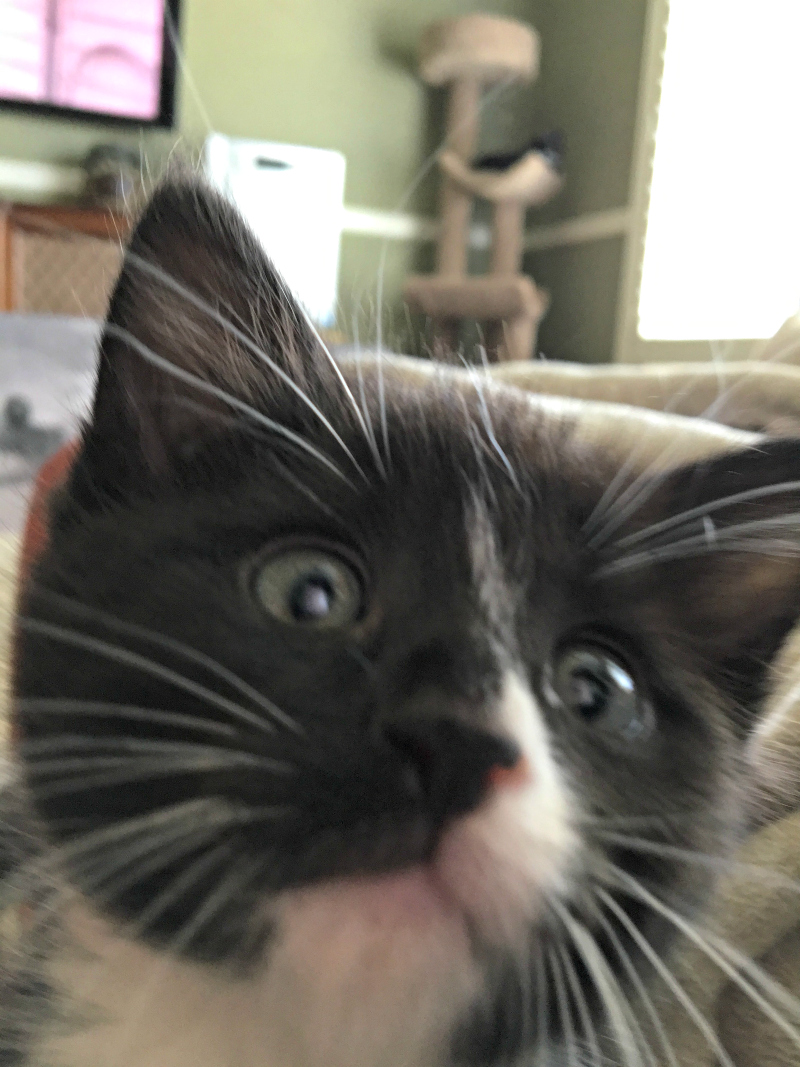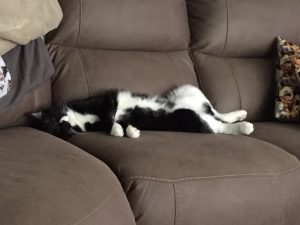 Granted my high on life was short lived on day one when mere moments after texting me pictures of the spaceship styled new cat box, my husband sent another set of images showing me that my 3 month old monitor was upside down on the floor in front of my desk. Having not shut the door banning the cats from the office when I left in the morning, my reward was a shattered monitor.
Needless to say, I was upset and didn't want to deal with the new cat box when I got home.
Day One: They seemed to show little interest in the space pod, other than trying out the stairs and a few inquisitive sniffs.
Day Two: Frodo not only used it, but seemed fascinated by its cleaning cycle that he went in and out a couple of times to trigger the motion sensor and cleaning mechanism.
Day Three: Peabody climbed half way in, and dug around in the litter, while her butt and tail were safely outside. Then she crawled inside, did a couple of circles, before sitting down in the entrance. I snapped a picture of her looking like the Prima Donna she is, before she came out, went directly into the old cat box, and peed! Yes, that's typical of her. She's a brat.
By the end of the first week, we had personally watched all four of them use the new cat box at least once so we knew the time had come to get rid of the three standard cat boxes. By week two, we all had fully integrated to the Space pod. We have to dump the bin about every other day or so, which is a far cry from cleaning 3 cat boxes every single day.
I would seriously recommend my feline families to consider an investment in one of these. It's quiet, it's self-cleaning is done via rotating the box, draining the clean cat litter through a grate into its own receptacle, and then rotating further around to dump the clumps, before reversing the circle and returning upright. It is even perfect for those with OCD because the rotation actually sets itself further to resettle the litter back into an even layer at the bottom of the pan.
I consider this just another aspect of the house remodel to bring our home into the modern age. The cats have all adjusted nicely, and the husband has recovered from the initial sticker shock. Overall, I'd say it was a win for everyone.
Until next time my friends.